Services
Optimisez l'exécution de vos stratégies au niveau des points de vente: Obtenez l'information en temps voulu pour une meilleure prise de décision
Veille concurrentielle en temps réel:
Obtenez des feed-backs immédiats sur le prix de vos produits et ceux de vos concurrents, les ruptures de stocks, le merchandising, promotions, activations ou lancement de nouveaux produits.
Visite client mystère:
Évaluez la performance de vos marques et celles de vos concurrents, la qualité de la communication au sein du point de vente visité, des produits et cela en quelques heures.
Personnaliser l'emplacement de l'information:
Avez-vous besoin d'une information spécifique au sein d'un point de vente rapidement? SmartRocket est prête au lancement
L'information en temps réel
Suivez de prés la réalisation d'audit en temps réel. Accedez aux données immédiatement. Exécutez et exportez vos rapports.
Consultez l'étude de cas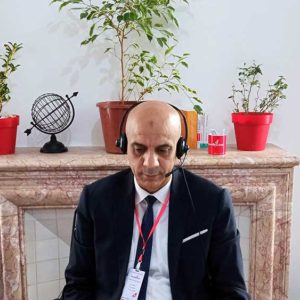 Boubaker Hammou, Digitisation of Health Activities & Services
SmartRocket Africa Please introduce yourself. My name is Boubaker Hammou. I am the CEO of SmartRocket Africa and the founding partner of International Marketing Services. I'm Algerian and Canadian. After graduating as a Medical Doctor from the University of Algiers, I briefly worked in the private sector before immigrating to Canada to pursue an MSc in Applied Nutrition at the […]
Lire plus
Retail Case: Leverage Sales Opportunities Using In-Store Data at Location Level
A market overview may be good for strategic planning, but when it comes to improving actual sales performance at store level, it may not provide the necessary detail. The differences in sales environments across channels add to the complexity of turning strategic level information into real sales outcomes. Location specific, in store data can however help you solve this problem […]
Lire plus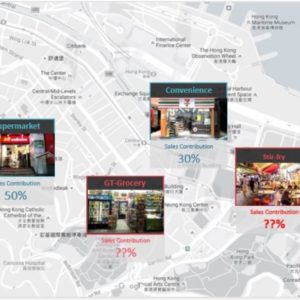 New Service: Where are the missing sales for your brand?
With diversified distribution channels nowadays, it becomes more difficult to gain visibility across all channels that sell your products, especially emerging channels (e.g. parallel import retailers or online retailers) or general trade. You may have a higher degree of confidence in sales data for some channels, but there may be uncertainty or simply no data at all for others. This […]
Lire plus
Nous contacter
Demandez une démo ou nous contacter - Découvrez comment est-ce-que SmartRocket pourrait aider votre business aujourd'hui !