Understanding what a customer experiences while they are in store can provide valuable insights into current sales performance and how this might be improved. Mystery Shopping provides an effective tool for benchmarking and tracking recommendation levels for your brands and how well particular locations deliver against customer expectations.
Brand versus Store focused mystery shopping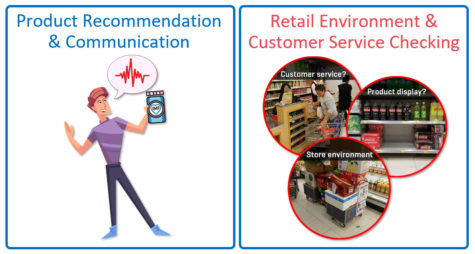 100% audio recording & supporting imagery
We understand the importance of providing data you can substantiate, particularly when results require action. For this reason we offer 100% integrated audio recording and image support – just choose any location and click the link to hear the actual recording of interactions with staff or view relevant imagery.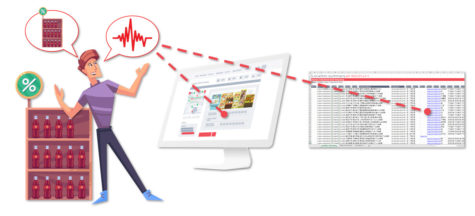 Understand in store advocacy and drive brand relevance at the POS

Do you need help understanding recommendation and on target communication levels for your brands versus competitors? Need to benchmark and track performance of specific stores and locations? Or maybe just a second opinion? We provide comprehensive mystery shopping services, 100% supporting audio & imagery and online, real time dashboard delivery of information that can help improve your sales performance. CONTACT Red Ocean Solutions for more information.